About Rob and Client Testimonials
ABOUT ROB :
Born in the Old Country: Brooklyn, NY / Raised: Syosset, Long Island.
College: Columbia University. B.A. American Politics.

BROKERAGE
COMPASS: Associate Broker 2022-
Broker's License (2020- Most of my business is referral, word of mouth and through my professional and social sphere from the last 20 years.
Bulldog Realtors (2017- a boutique company based in Santa Monica & Venice, CA, that has served the community for the last 25 years.
Beach City Brokers (2015-2016) I started with Gary Elminoufi & family, serving the South Bay for decades.

When I list a home & represent the Owners, it's usually in the Beach communities of Los Angeles - I know Santa Monica, Venice, Marina Del Rey & the Pacific Palisades very well. My last 10 sales have all been West of Lincoln blvd.
When I represent Buyers, I cover all of Los Angeles - we look for quality homes in quality communities.

I love where I live, I buy & sell what I know. There are no limits to how hard I can work for you.
Interesting Facts: Rob purchased his first property in Ocean Park, Santa Monica in 2004.
In his first career, Rob spent 9 years playing "the Todd" on the NBC/ABC Emmy award winning primetime comedy Scrubs (2001 -2010).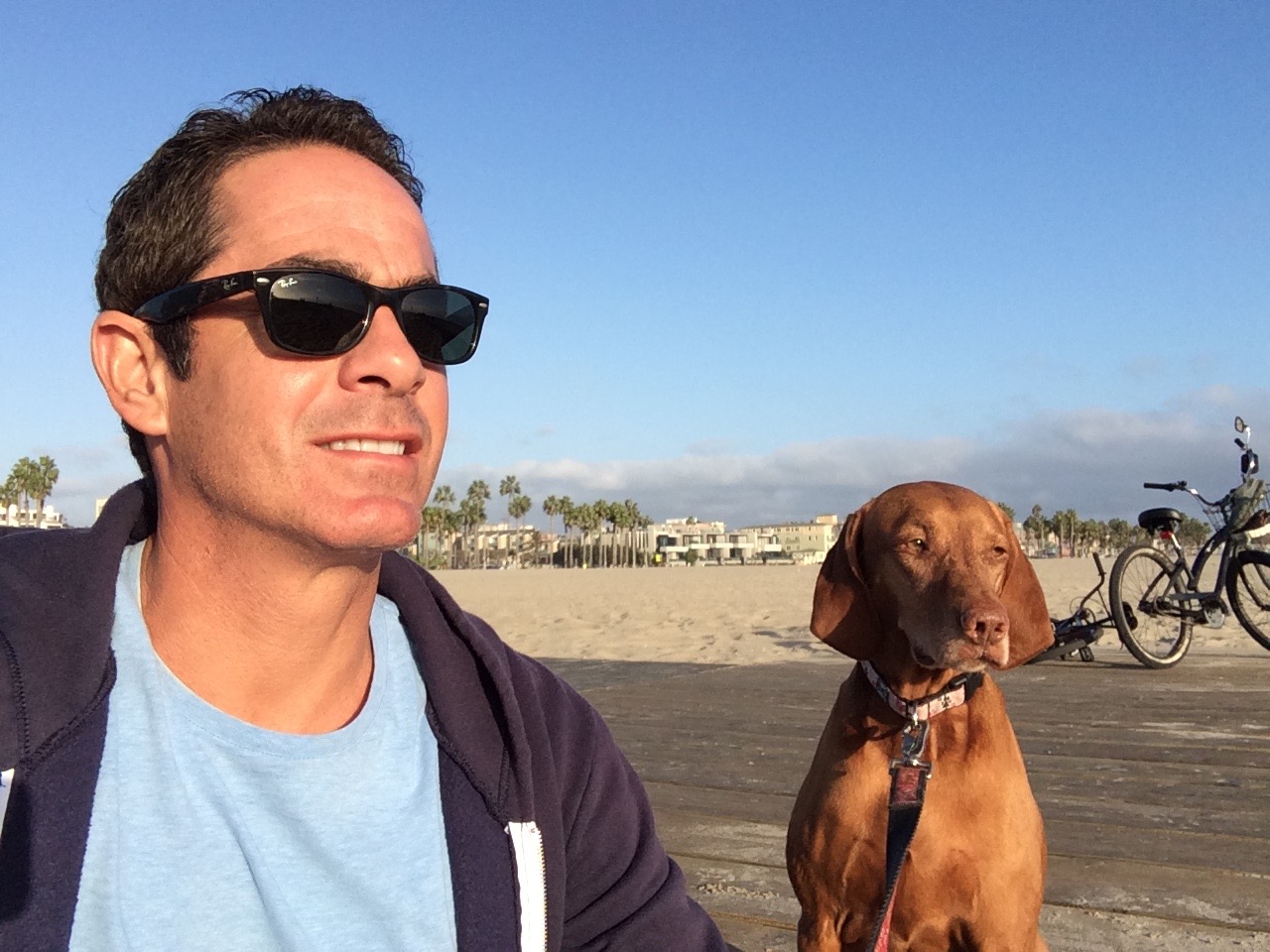 CLIENT TESTIMONIALS:
"I interviewed a few RE agents when listing my condo in Ocean Park - I live out-of-state and relied on expert input. Rob was not only the most optimistic about the value of my property, but he put in the time, energy, and physical labor to realize a selling price much higher than the other agents quoted/predicted. If I could give him 6 stars I would." -Kyle Cunningham / Ocean Park, Santa Monica
"Moving from the east coast, my wife and I knew we loved Santa Monica, but didn't know where to begin. We met Rob 2 years ago and he provided invaluable help all along the way...from finding our dream home to closing the deal. He made the process fun while completely exceeding our expectations. We couldn't be more pleased." - Joe Philport / Ocean Park, Santa Monica

"Buying a home in a red hot LA sellers' market is extremely challenging, but Rob went above and beyond to make himself constantly available as an advisor, advocate, and friend. Rob brought a sense of professionalism and expertise to the process that helped get me comfortable with the biggest purchase of my life. My seller was tough, but Rob was tougher, and the result is a home I love at a price I adore." -Parker M. Tresemer / Jefferson Park
"Robert was one of the most genuine folks I've met in the real estate industry (which says a lot). I had the pleasure of meeting and working with him through a good friend of mine, and he did not disappoint. Robert's knowledge of the real estate industry through living and owning a place in LA for decades provided a huge advantage. I relied not only on his expertise and knowledge, but also on his kind and patient listening ear throughout a daunting process of buying a home in LA. I am very grateful I've had the chance to work with him and can say I've walked away with a friend from the process." - Christine Choi / El Segundo
"We could not be happier with our experience with Rob. He helped us every step along the way. He is knowledgeable, experienced and has a great sense of humor!" - Jane Modoono / Ocean Park, Santa Monica
"Rob facilitated our first purchase of a 4 unit building in Venice. He was very knowledgeable and always available to answer any questions or concerns we had. His customer service and attention to detail is unmatched. I would recommend him to anybody looking to buy or sell in the beach communities and look forward to working with him again." -Christopher & Ashley Anthony / 35 23rd Ave, Venice
Rob's unwavering commitment to his clients and admirable always-positive are very much welcomed in what can be a very stressful sales experience. He is extremely helpful, transparent and quick to respond, proving my needs were paramount in the process. -Brian Nebozuk / Venice