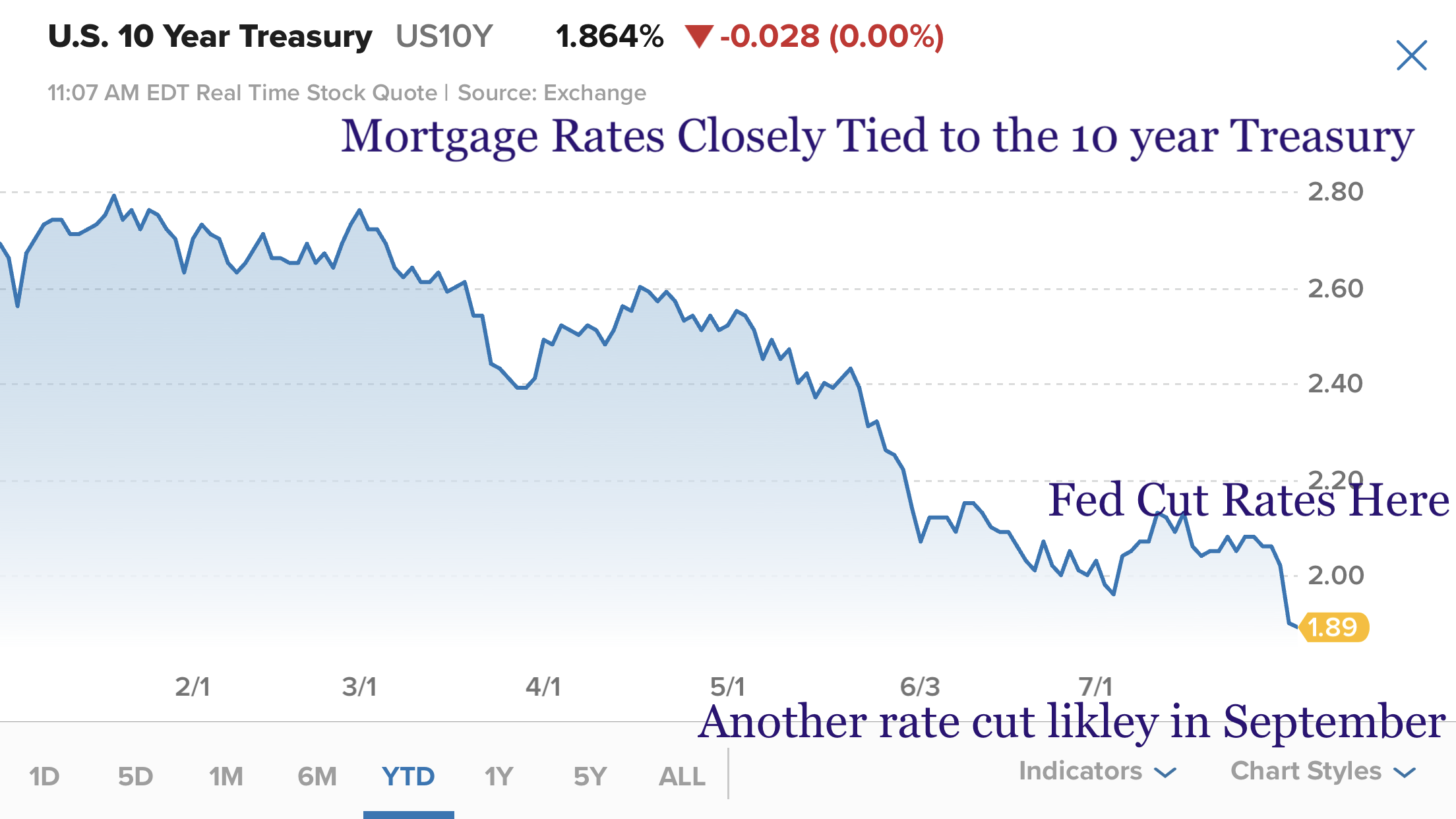 A Few Weekly Thoughts on the Market:
A Tariff war not only puts pressure on China, it puts pressure on the Fed to continue on it's path of cutting interest rates, to buoy the economy and combat the uncertainty created in the market.

The Fed cut rates this week and there is a 98% chance (according to the bond market) they will cut rates again at the September meeting and a 54% chance they will cut again in October.

Next spring, once we get into the heart of the Presidential Election cycle, the Tariff issue will miraculously be resolved and the economy will kick into a higher gear, in order to bolster the President's reelection prospects.
*I'm just a real estate agent and what the heck do I know, but perhaps this is useful information:

it creates an opportunity for Real Estate Buyers who are looking to "catch the bottom" and lock in a historically low mortgage loan rate between now and the end of the year.

Get a really low mortgage rate, buy a home near the beach and never look back…I can help you with that.
-Rob Maschio
310 460 8324