There are 92,000 people living in Santa Monica, approximately 28% own a home & 72% rent a home. Of those who own a home, this year over 2x as many Condos were sold as Single Family Homes. Why? It's expensive to live here, we live next to one of the nicest beaches in the country - people move here from all over the country, from all over the world.
3 FACTORS TO CONSIDER WHEN EVALUATING CONDOS IN SANTA MONICA:
1. PRICE PER SQUARE FOOT: Is it relevant when comparing Condos? NOT REALLY.
Consider 2222 5th Street & 2807 3rd Street both in Ocean Park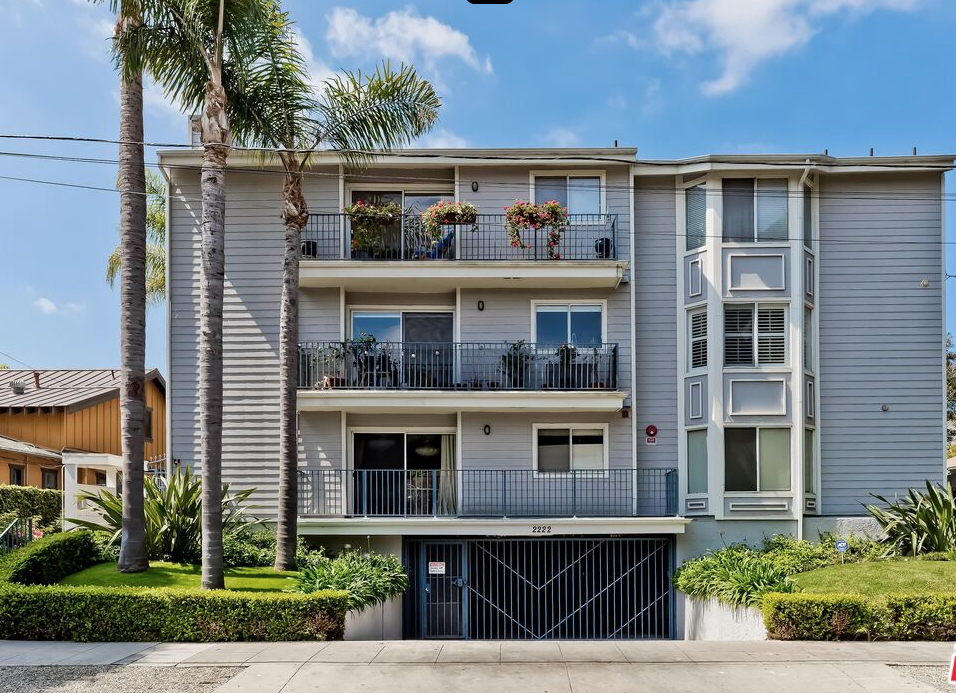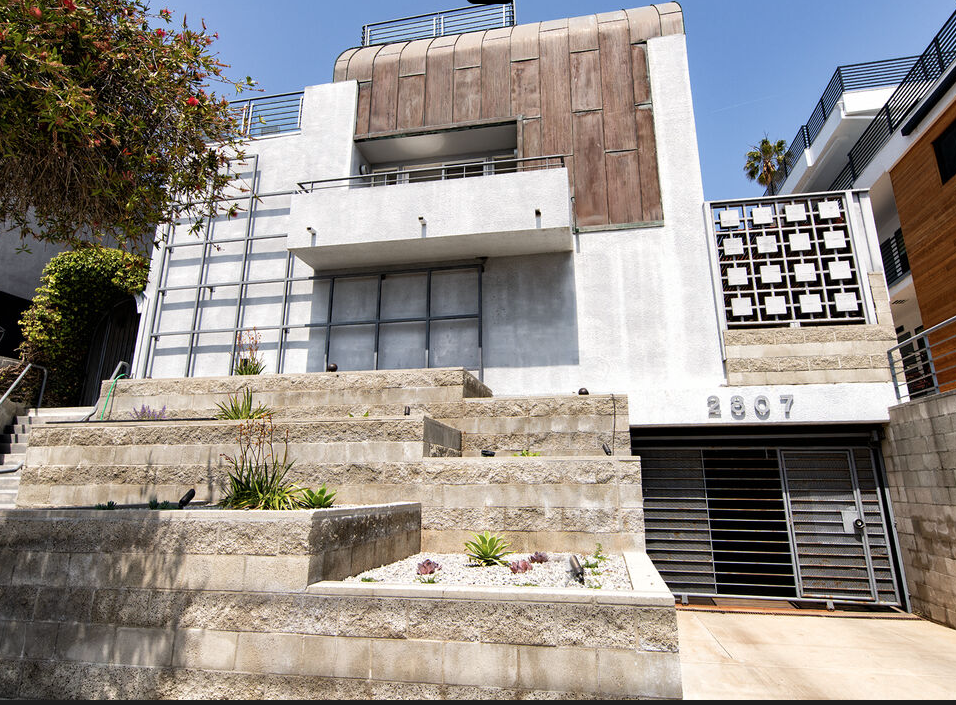 2222 5th Street Unit #303 sold on June 6th for $1,550,219 - 2 bedroom/2 bathroom 1397 sq ft.
2222 5th Street Unit #103 sold on august 31st for $1,185,000 - 2 bedroom / 2 bathroom 1397 sq ft.
That's a $365,000 difference in sales price? Same building, same general condition of each unit, but a 20+% difference in sales price!
Why?
1. #303 is the top floor, no one above you, nicer views & it's safer than being on the ground level.
2.#103 First floor, the guest room overlooks the common area, meaning people can look right into your unit, it's not as safe and there are people living above you.
OCEAN VIEW CONDOS - A HUGE FACTOR There aren't that many true Ocean View Condos in Ocean Park.Any Condo with a true Ocean View is a premium unit and it can only be compared to other Ocean View Condos at the initial evaluation.
CONSIDER: 2807 3rd Street 2 bed / 2.5 bath / 1430 sq ft. SOLD for $1,800,000 on August 16th (It would have went for even more $, but there were water damage issues that needed to be addressed).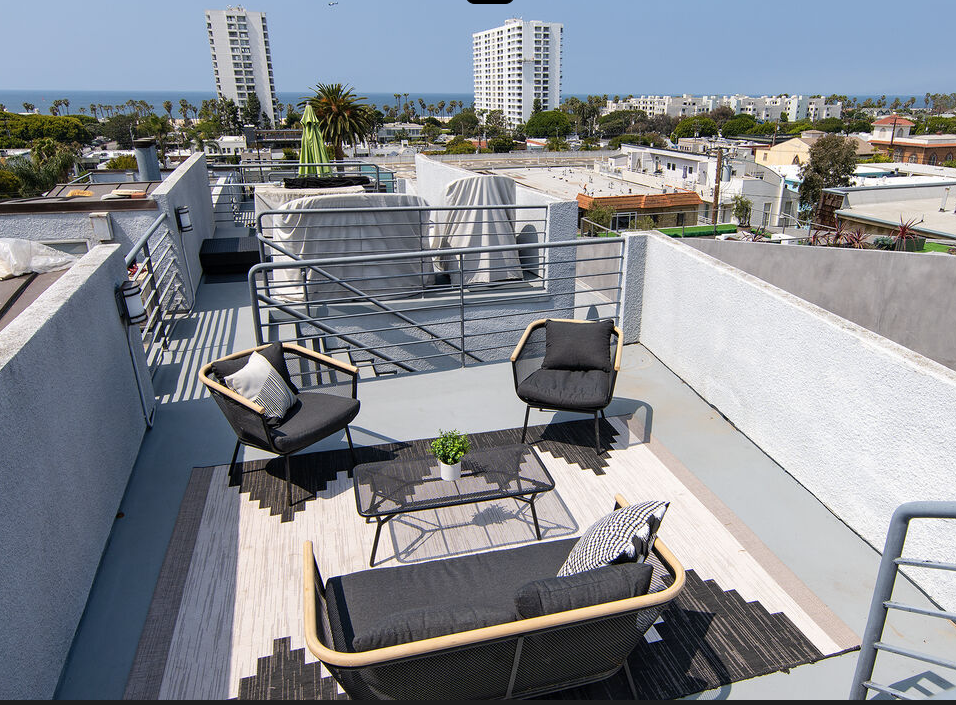 So there you have it, (3) 2 bedroom condos, all about 1400 square feet - one sold for $1,185,000 one sold for $1,550,219 and 1 sold for $1,800,000 - that's about a 50% differential.
CHECKING PRICE PER SQUARE FOOT AND VALUATIONS ON ZILLOW: For fiscal year 2021, Zillow reported a loss of approximately 528 million dollars! (Remember that next time you check your homes valuation on the Zillow website!) It is pointless to check valuations on Redfin, Zillow or any other 3rd party app. It's not like a person walked through any of these units and noted the difference between units, buildings, streets, neighborhoods. Maybe Zillow should change it's name to Meta… :)
BOTTOM LINE: Price per square foot is only step 1 in evaluating the worth of a unit. What side of the street is the building on, does it face West, how many shared walls, how many units in the building, was the unit renovated - was it a "Home Depot" renovation or a custom renovation? It goes on and on...
2. HOA's the GOOD, the BAD & the REASONABLE:
REASONABLE HOA's have a reasonable HOA fees that covers: A General Insurance policy, an Earthquake Insurance, Landscape maintenance, Common Area Utilities - water, gas, electric, pest control. These are fees you would have to pay if you owned a Single Family House anyway, so accept it.
HIGH HOA FEES: The SEA COLONY Buildings (I, II & III) sit right in front of Santa Monica Beach. You can't get any closer to the beach! But the HOA fees are constantly going up? It's like they can't spend money fast enough. (MY SIDE NOTE about PROPERTY MANAGEMENT COMPANIES: It is a Latin term which means "Licensed to steal." Although they are a necessity in big complexes like the Sea Colony, these companies charge a lot of money and provide very little in return other than frustration & wasteful spending). It's important to review HOA minutes to see what projects HOA's are considering and if they serve a purpose in maintaining the building or if they are frivolous in nature. If you want a full service building with security, a pool, a gym and a few other amenities this is the place for you. If you want the feel of more autonomy and the next best thing to a Single Family Home, find a smaller HOA (4-10 units).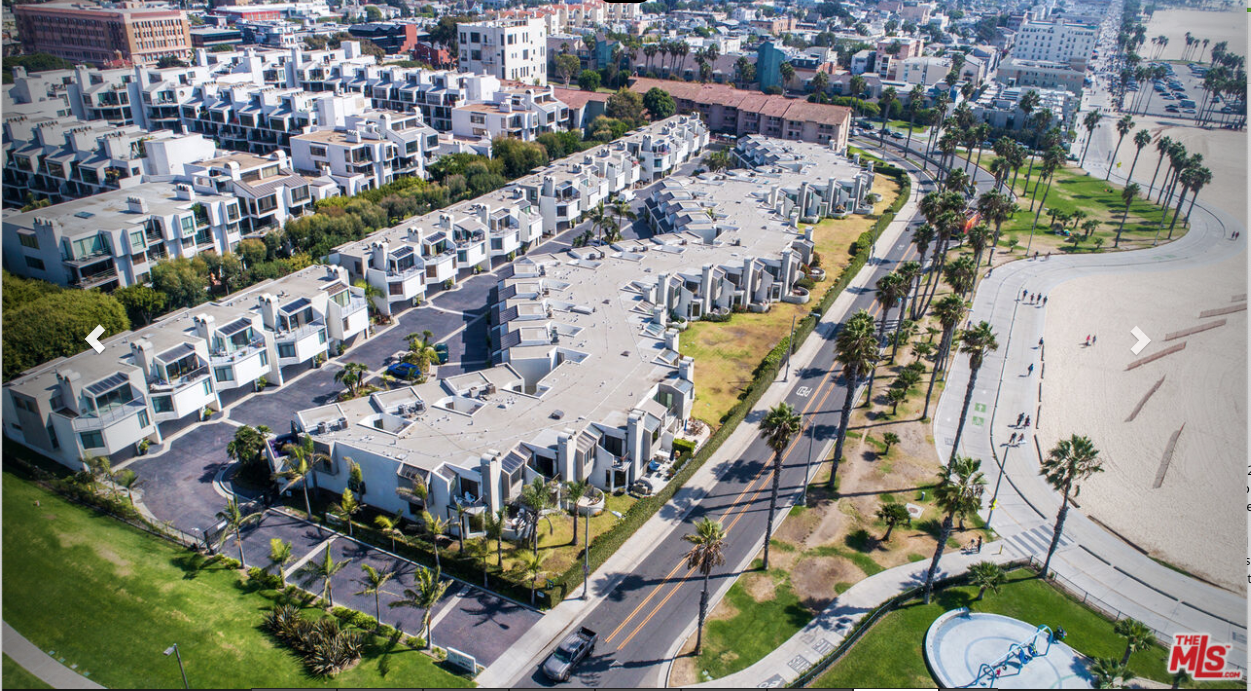 LOW HOA's: Buyer's are initially tempted by a building with a low HOA, but it could be a Red Flag when the HOA fee is too low. It suggests the building may not be maintained adequately and it could jeopardize your investment. (There are some situations wherein an HOA intentionally keeps the reserves on the lower end, but also demonstrates a clear history of using Special Assessments as needed in order to maintain the common areas of the building). HOA minutes and budget reviews during escrow will help determine this philosophy as well.
MY TAKE AWAY ON HOA's: GOOD HOA's address building related issues. Most Condo owners focus on improving their units, which is great, but it's not just the condition of the individual Unit, it's the condition of the building and how well run & efficient it is. If a building has $100,000 -200,000 in deferred maintenance, if it has no curbside appeal, if it's dirty and not a pleasant place to live day in and day out, that's will cap your investment return & your quality of life! It's important to find a situation or to create a situation once you are part of an HOA, where everyone who lives in the building feels like Business Associates & to a certain extent - you are all in it together.)
RENTAL UNITS VS. OWNED UNITS IN CONDOS: These days everybody wants to make money from their units. In my opinion, the more desirable Condo situations tend to have more Owner Occupied Units than Rental Units. Many Condo Associations are trying to keep up with this trend by Amending and updating CC&R's in order to spell out more modern Rules & Regulations for overall behavior and issues involving Renting, Moving, parking, pets, guests, renter's insurance, etc.
3. AGE OF THE CONDO:
AGING:The Sail House Building at 212 Marine Street was a 20 unit, cool, hip building when it was first built in 2006. Now everything in that building is 16 years old. Is it time for a new kitchen, a new bathroom? Probably. Studying the price history of sales in the building suggests appreciation has stalled, the premium people paid for this new construction back in 2006 has reverted to the mean (and now there's the added concern of increased homeless, being so close to Rose.)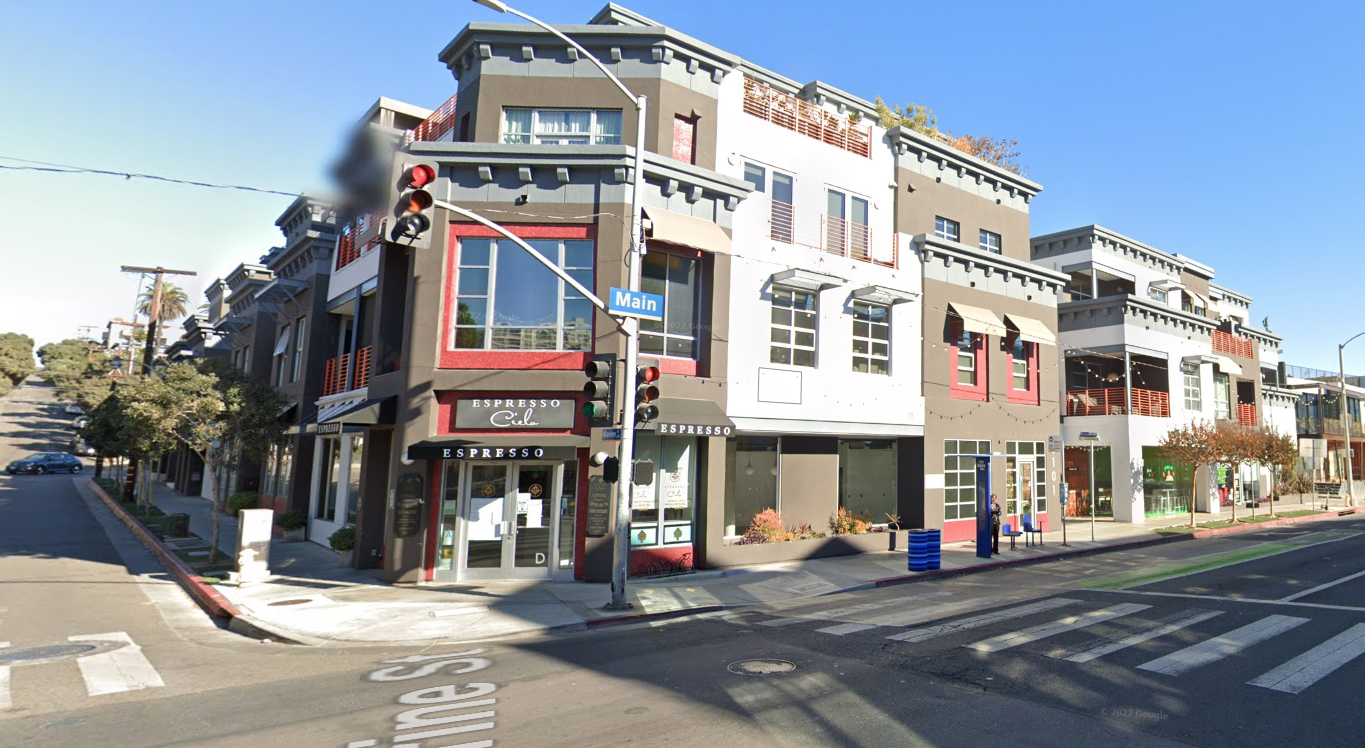 OLDER (30 years+:)There are a bunch of "High End" Condos in Ocean Park, all built in the late 1980's-early 1990's by famed Architect Bill Brantley. 2115 3rd Street, for example, it's a 19 unit building, built in 1991 - it's over 30 years old. Does that mean the roof is 30 years old? The plumbing, the tile etc. The valuations of these units are so high, at this point, maybe a potential buyer thinks I'll just buy a small house in Culver City rather than deal with a building that needs an upgrade. I'm not saying that is the case with this particular building, but I would certainly study and review the budget and allocation of HOA fees here to determine the health of the building during the escrow process.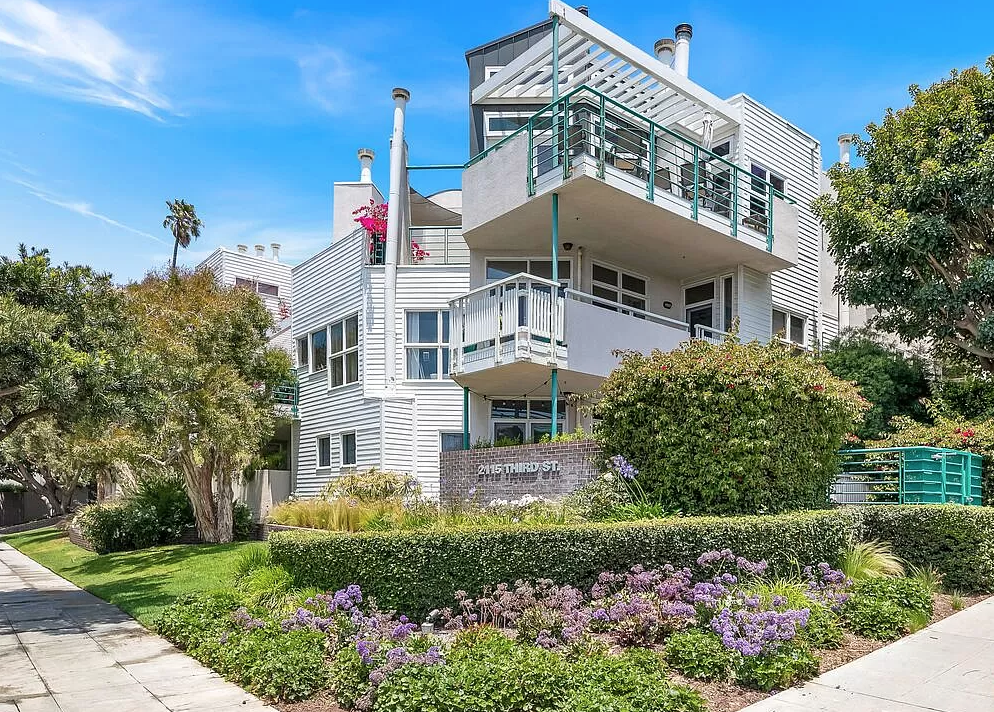 JUST PLAIN OLD: There are many condos in Ocean Park that were once Apartments and they were converted to Condos. "TORCA" The Tenants Ownership Rights Charter Amendment - this program was popular from 1984 to 1996, it gave people a chance to buy their apartments. That's great, but these building were built as apartments, most of them well before 1984. There are a lot more considerations here when evaluating the purchase of one of these units, and the prices will be reduced and not comparable to newer builds at all. What if the building can't support the EV charging stations that many new Buyers want, etc.
I know this is boring, but I could go on and one about Condo Valuations, HOA philosophies, Good investments near the beach, Remodeling costs…reach out anytime for more…and if you made it this far into this blog, well, then high five to you too.
-Robert Maschio